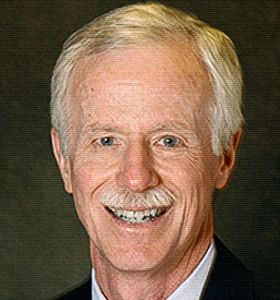 John C. Richmond, MD
Dr. Richmond is a recently retired orthopedic surgeon and considered to be one of the pioneers of modern arthroscopy in the U.S. He was the Head Team Physician for Tufts University Athletics for 25 years, president of the Arthroscopy Association of North America (AANA), president of the Eastern Orthopedic Association (EOA), and was a founding member of Boston Sports and Shoulder Center. He has also received numerous awards including the O'Donaghue Sports injury Research Award (1995) and the Cabaud Memorial Basic Science Research Award (2007).
Although Dr. Richmond is no longer actively seeing patients, he remains an active researcher and consultant for Boston Sports and Shoulder Center. He was selected to be the President of the BSSC Research Foundation because of his incredibly impressive research and education background. He has published over 70 articles, has received numerous teaching and research awards, has been a reviewer and/or editor for 8 different journals, including the New England Journal of Medicine.
Tufts University School of Medicine
General Surgery – University of Pennsylvania (1976-1978)
Combined Orthopedic Residency Program at Tufts Medical Center (1978-1981)
Member of the Arthroscopy Journal Board of Trustees, President of AANA (2016-2017)
Vice President of AANA (2014-2016), Treasurer of EOEF (2014-2017)
Chairman of the AANA Education Overview Committee (2012-2013), President EOA (2010-2011)
Vice President of the EOA (2008-2010), NEBH Kirkby Memorial Service Award (2015)
Cabaud Memorial Basic Science Research Award (2007)
O'Donaghue Sports injury Research Award (1995)
Professor at Tufts University School of Medicine, Head Team Physician of Tufts University Athletics Department (1982-2008)