PREVIOUS RESEARCHERS WITH THE BOSTON SPORTS AND SHOULDER RESEARCH FOUNDATION
KUHAN MAHENDRARAJ, M.D. Candidate
Kuhan Mahendraraj began his time at BSSC as a medical assistant in 2018. Kuhan transitioned into a research assistant role with Dr. Andrew Jawa in 2019 where he was tasked with database maintenance, obtaining and maintaining IRB approval for various studies, and manuscript writing and development. Kuhan received his masters in Biomedical Sciences at Tufts University, and returned to BSSC to initiate the BSSC Research Foundation as the Foundation Manager. With this new role, Kuhan supervised five research assistants and their databases, developed a board of directors, and established the foundation as a 501(c)(3) nonprofit organization. Currently, Kuhan is a medical student at the Emory University School of Medicine.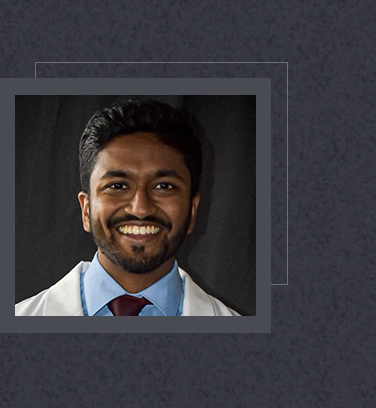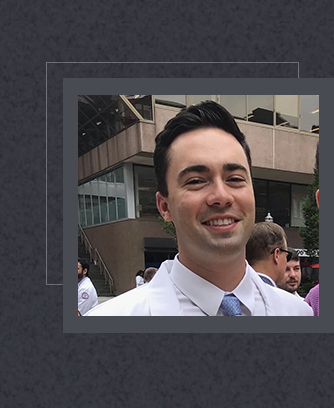 MATT VEALE, M.D. Candidate
Matt Veale started as a medical assistant at BSSC in 2019 before completing his masters in medical sciences at the Boston University MAMS program, where his thesis focused on the outcomes of total ankle replacements with 10-year minimum follow-up, sponsored by Dr. Mark Slovenkai and Dr. Kurt Hofmann. Matt returned to BSSC to help initiate a total ankle replacement database with Dr. Slovenkai and Dr. Hofmann, as well as a shoulder arthroscopy database with Dr. Alan Curtis. Matt left BSSC in the Summer of 2022 to start as a medical student at New York Medical College.
EDWARD ALLEN, M.D. Candidate
Edward Allen worked as a medical assistant and research assistant for Dr. Thomas Wuerz from July 2020 until August 2022. He split his time between working with Dr. Wuerz in clinic to ensure a smooth clinic workflow as well as maintaining Dr. Wuerz's database on hip arthroscopy outcomes and writing manuscripts related to hip arthroscopy. Edward left BSSC in August of 2022 to start as a medical student at Tufts University School of Medicine.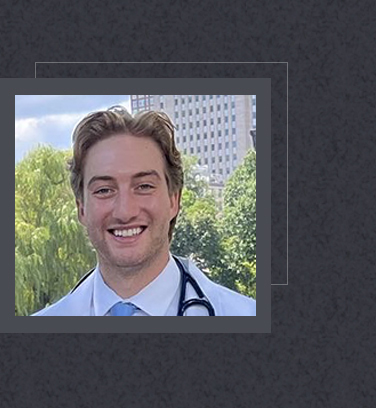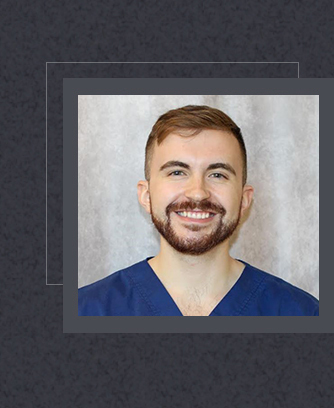 PAUL HART, BA
Paul Hart started at BSSC in June 2020 as a scribe and research assistant for Dr. Andrew Jawa. Paul assisted with database maintenance, manuscript development, and IRB proposals. As of November 2021, Paul transitioned from the research department to a medical assistant and scribe role to prepare for the upcoming application cycle into Physician Assistant programs.
TESSA LILLEY, PA CANDIDATE
Tessa Lilley was a medical assistant and research assistant for Dr. Brian McKeon, assisting him with research focused on the NuSurface medical meniscal implant. She was the primary clinical research coordinator while the implant's clinical trial was active. Since study closure she ran retrospective outcomes-based studies surrounding the impact of the implant. Tess graduated from the University of Maine with a Bachelor's degree in Biology, and is currently a physician assistant student at Northeastern University.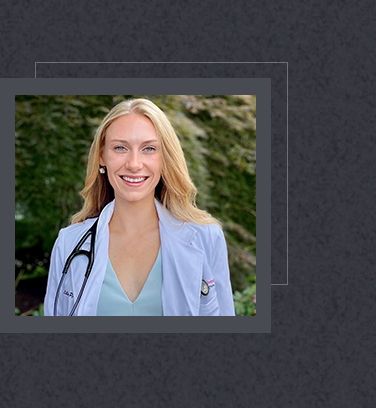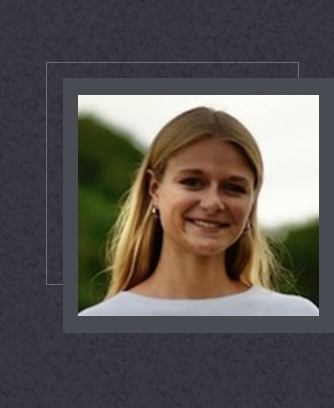 CHARLOTTE SÉNÉCHAL, PhD Candidate
Charlotte Sénéchal started working at BSSC in May 2019. During her time at BSSC, she worked as Dr. Jawa's scribe and helped to track long term patient outcomes following their shoulder replacement surgery. She is currently completing her PhD at McGill University with a thesis focusing on muscle stem cell regeneration.
BOBBY CHAPMAN, M.D. Candidate
Bobby Chapman worked as a medical assistant and clinical research coordinator from 2019 - 2020. Bobby worked with Dr. Brian McKeon on the VENUS NuSurface Meniscus Implant clinical trial. Bobby is currently a medical student at Albany Medical College.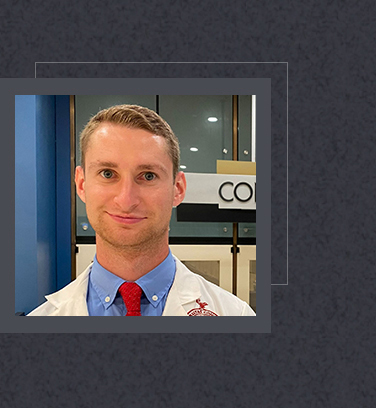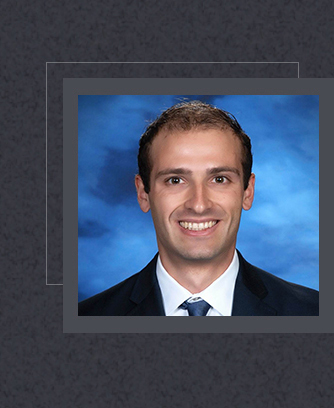 MIKE CARDUCCI, M.D. Candidate
Mike Carducci was a research assistant at BSSC from 2018-2019, working with Dr. Andrew Jawa and Dr. Brian McKeon. After his time at BSSC, Michael went on to study medicine at the Sidney Kimmel Medical College of Thomas Jefferson University. He is now a fourth year medical student and applying into Internal Medicine.
MACY LAWLER, M.D.
Macy Lawler started at BSSC as a medical assistant before transitioning into a research assistant with Dr. Andrew Jawa. Working on projects ranging from clinical trials for new treatments in orthopedics to retrospective work on value based care, Macy began to see research as a crucial aspect of her future practice to help improve the quality of outcomes and care. After BSSC, Macy completed her medical education at the Frank H. Netter MD School of Medicine at Quinnipiac University. Now, as a general surgery resident at Temple University Hospital in Philadelphia, she credits her time at BSSC for sparking an interest in surgery as a field.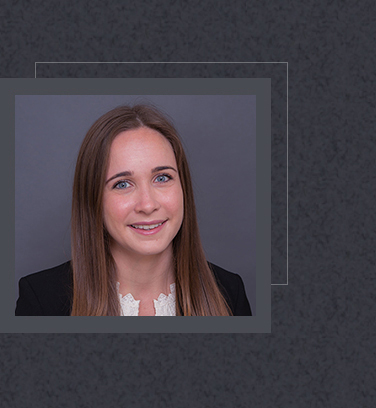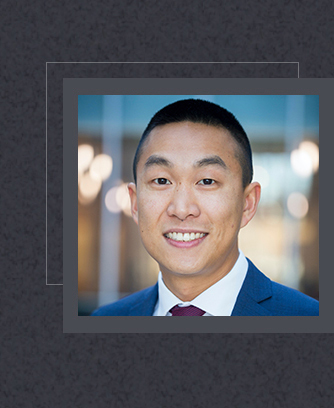 JEREMY LOWE, M.D.
Jeremy Lowe was a research assistant for Dr. Andrew Jawa from 2015 - 2017. After his time at BSSC, Jeremy graduated from the Warren Alpert Medical School of Brown University in 2021. Currently, Jeremy is a resident in pediatrics at the University of Colorado.
SYDNEY FASULO, M.D.
Sydney Fasulo worked at BSSC as a clinical researcher from 2014 - 2016, where she assisted Dr. Andrew Jawa with data maintenance and manuscript development. After her time at BSSC, Sydney graduated from St. George's University Medical School in 2021. Currently, Sydney works as the Research Fellow in Sports for St. Joseph's University Medical Center and hopes to match into Orthopaedic Surgery this coming March.