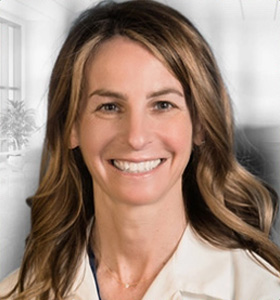 Suzanne L. Miller, MD
Dr. Miller serves as an Assistant Clinical Professor at Tufts University School of Medicine and she is an active member of multiple academic societies, including the American Academy of Orthopaedic Surgeons (AAOS), American Orthopaedic Society for Sports Medicine (AOSSM), Arthroscopy Association of North America (AANA), and the American Shoulder and Elbow Surgeons (ASES).
Dr. Miller's clinical and research interests lie in treating sports medicine injuries of the shoulder, knee, and hamstring. She assists in coverage of the Boston Celtics. She has been published extensively in orthopaedic literature and has several ongoing clinical trials involving shoulder and hamstring injuries. She has published over 30 peer-reviewed publications and chapters and has presented at over 35 national meetings. She has several ongoing studies involving shoulder and hamstring injuries, and is also building her own Hamstring Rupture Intervention Database.
For more information about Dr. Miller, please visit www.suzannemillermd.com
Mount Sinai School of Medicine
University of Pittsburgh, Sports Medicine
Assistant Clinical Professor at Tufts University School of Medicine